Kindai Chemical Industry Co., Ltd.
Comprehensive supplier of paper manufacturing chemicals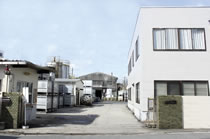 The company has provided different types of products to meet social development for more than a half century since its establishment in 1937. Not only the first Japanese rosin paper sizing agents, but also chemicals for building materials and the rubber industry, have been developed and widely used in various industrial areas. The profound know-how and techniques accumulated through many years of experience are utilized to continuously produce products corresponding to the needs of the age.
HEAD OFFICE

4-5-32, Daidou, Higashi-Yodogawa-ku, Osaka-shi, Osaka Prefecture 533-0011, Japan
TEL: +81-6-6328-1541
FAX: +81-6-6325-7825
Paper manufacturing chemicals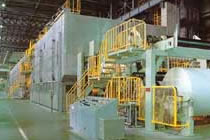 The company produces a wide range of chemicals for paper manufacturing from the core products of papermaking agents including sizing agents to the fabrication agents for coating and adding an anti-slip property and water repellency. We have always addressed realization of innovative items, commercializing the first liquid sizing agent in Japan and pioneering development of neutral sizing agents. Currently, a variety of natural resin and synthetic incorporated sizing agents and surface coating materials are manufactured.
For the remarkably growing field of coated paper in recent years, paint binders that are substituted for casein and lubricants are produced and provided together with defoamers and printability improvers of Toho Chemical Industry Co., Ltd. Regarding the IT-related papers, binders and lubricants for thermal paper and anti-slip and water repellent agents for cardboard are produced. Meanwhile, mold lubricants and defoamers are provided for home-use paper production.
Chemical product line for paper manufacturing
Rosin emulsion sizing agents for acid systems
Rosin emulsion sizing agents for week acid systems
Rosin emulsion sizing agents for neutral systems
Rosin sizing agents
Neutral sizing agents
Petroleum resin sizing agents
Synthetic sizing agents
Reinforcing agents for sizing
Surface sizing agents
Lubricants
Water repellent agents
Anti-slip agents
Anti-slip agents
Chemicals for thermal paper
Sizing agents for flame-resistant paper
Defoamers
Synthetic binders
Damp proofing agents
Chemicals for building materials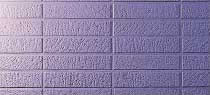 Various types of chemicals are manufactured for building materials, including waterproofing agents and coating materials for ceramic and wood boards used as building materials, bonds for improvement of processability and anti-deterioration of PVC tiles, and waterproofing agents and mold lubricants used during fabrication of building materials.
Chemical product line for paper manufacturing
Waterproofing agents for plasterboard
Waterproofing agents for siding board
Coating materials for siding board
Waterproofing agents for cement board and wood fiberboard
Waterproofing agents for rock wool acoustic board
Waterproofing agents for insulation hardboard
Waterproofing agents for particle board
Floor surface treatment agents
Bonds for PVC tiles