Product Information
TOHO Chemical Industry Product Lines for a Variety of Needs
Eco-conscious human-friendly chemicals for essential items for daily life, including hair care products, paper products, and clothing, are provided as main ingredients, additives for auxiliary functions, and process agents for product manufacturing.
Eco-conscious human-friendly chemicals for essential items for daily life, including hair care products, paper products, and clothing, are provided as main ingredients, additives for auxiliary functions, and process agents for product manufacturing.
Cosmetics and toiletry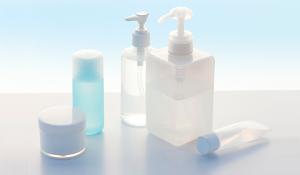 As more diverse, differentiated needs arise in the cosmetics and toiletry markets in recent years,new functions are always required for the ingredients.We will continuously create new products with research and development for proposals to meet customers' needs.
Surfactants for hair shampoos and body soaps and face wash
Surfactants for hair conditioners and hair treatment
Cationized cellulose, cationized polysaccharide and synthetic polymers for hair shampoo/ body soap / face wash
Surfactants and polymers for makeup cleansing / skin care / cosmetics
---
Ingredients for house-keeping and detergents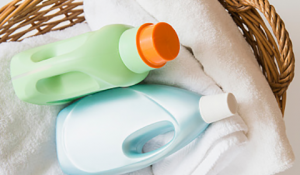 As ingredients for house-keepings, we have had in stock various products for the versatile items to achieve customers' cost saving to for the functional products with new properties.
We also provide resin emulsions that do not contain organic solvents.
Surfactants for cloth and dish washing detergents
Surfactants for sterilizing,disinfection and anti-corrosion
Surfactants for cleansing
Durability and glossiness agent for floor polish
---
Chemical agents for pulp and paper industry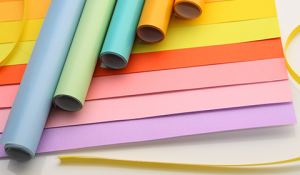 As a comprehensive manufacturer of industrial chemicals for paper and pulp, we offer all kinds of papermaking chemicals from pulp making to paper making, processing and drainage processes, contributing to quality improvement of paper products and improvement of productivity in the manufacturing process.
De-foamers
De-inking agents
De-inking auxiliary agents
Sizing agents
Water repellent agents
Lubricants
Surface coating agents
Wet-strength Resins
Releasing agents
Pitch control agents
Score cracking preventive agent
---
Chemical agents for textiles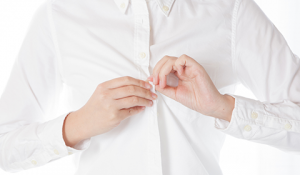 Different kinds of auxiliaries are used in the textile industry. The chemical agents of TOHO CHEMICAL INDUSTRY for synthetic textiles, including dyeing auxiliaries for polyester, gain a high reputation both domestically and internationally.
Dyeing agents / Dispersing agents / Leveling agents
Scouring, cleaning agents / Penetrating agents
Softening agents / Antistatic agents
Hydrophilizing agents for nonwoven fabric
Softening agents / Sizing agents / Antistatic agents / Lubricants for glass fiber
---
Chemical agents for agricultural pesticide
We provide the surfactants for agricultural pesticides that are used to grow grain, vegetables, and fruits .Research and development is carried out to realize products equipped with both functions and safety.
Surfactants for emulsifiable concentrates
Surfactants for wettable powders
Surfactants for granules
Surfactants for concentrated emulsions
Surfactants for suspensions
Spreader
Stickers
---
Chemical agents for pharmaceutical formulations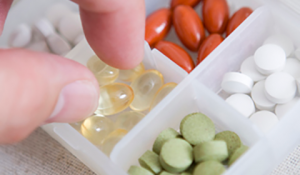 We provide many reaction solvents for production of medicinal products and agricultural pesticides that are manufactured under thorough quality control.
Glycol diether solvents
Cyclic ether solvents
Medical related polymers / monomers
---
Chemical agents for paint and ink
By providing the multi-functional surfactants, including dispersion, emulsification, cleansing and the special solvents that are compatible with not only water but also various catalysts, we have met with customer needs.
Solvents for paint and ink
Acrylate monomers for paint
Dispersants
Emulsifiers
De-foamers
The chemical agents of Toho Chemical Industry for concrete present excellent performance that can be applied to high-rises and receive a good reputation from customers.
The products for asphalt contribute to safety and the environment and those for building materials lead to energy savings. There is a wide range of items for civil engineering and construction industries.
Concrete-related chemical agents
The chemical agents of TOHO CHEMICAL INDUSTRY for concrete works contribute to improvements in the quality of concrete materials and workability from casting to completion of construction, such as better fluidity and easy handling of concrete, early expression of intensity, prevention of freezing damage in cold places, and reduction in shrinkage.
Polymeric dispersants
Foaming agents
Surface modifiers
Thickeners
Shrinkage reduction agents
De-foamers
---
Asphalt-related chemical agents
The TOHO CHEMICAL INDUSTRY products supporting asphalt pavement take an active role in the sites of construction and maintenance of roads.
Resins for pavement
Anti-peeling agents for asphalt
Asphalt emulsifiers
Emulsifiers for special asphalt emulsifiable concentrates
Anti-adhesive agents for asphalt mixtures (EcoMark-certified product)
---
Chemical agents for building materials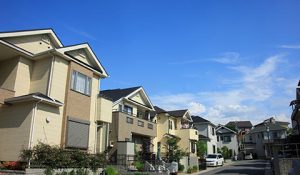 We provide a wide variety of chemical agents to increase yield in the manufacturing process of exterior and interior boards applied for residences and public facilities and to add values on the final board products.
Liquid ingredients for rigid polyurethane foam for residences
Liquid ingredients for thermal insulation polyurethane foam for refrigerators
Water resistance agents for cement ceramics / wooden boards and rock wool boards
Dispersants
Anti-blocking agents
Foaming agents
Shrinkage reducing agents
---
Chemical agents for water cutoff
Because it has high hydrophilicity and solidifies when directly contact with water, it is used as an immediate effect waterstopping agent for large volume leakage in tunnel, sewer, and dam construction, etc. In addition, it is widely used as ground stabilizer and slope coating material.
Hydrophilic urethane pre-polymers
Hydrophobic urethane pre-polymers
We provide the disproportionate rosin used for production of synthetic rubber and plastics, as well as other functional items, to give plastic materials an anti-static or anti-fogging property and have earned the great esteem of the markets.
Anti-static and anti-fogging agents for plastics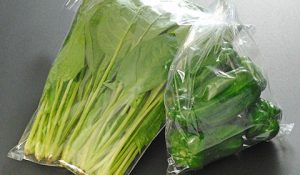 We are developing products with consideration for safety in order to add antistatic / anti-fogging functions to plastic products such as food containers, packaging films, and agricultural houses, etc. In addition, our products have been developed for industrial applications such as automobile instrument panels, and our technology is widely and actively used for countermeasures against static electricity damage in applications other than plastics such as FPD glass substrates.
Antistatic / anti-fogging agents for plastic containers and packaging
Anti-fogging agents for agricultural films
Antistatic agents for automotive parts
Antistatic agents for FPD glass substrates
---
Emulsifiers for emulsion polymerization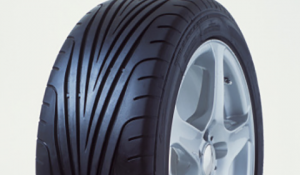 Our emulsifier for emulsion polymerization, which makes full use of our surfactant technology, plays an important role in the polymerization process of tire rubber and latex for optical parts. In addition, our antifoaming agents that eliminate problems related to foaming contribute to the stable production of latex.
Emulsifiers for synthetic rubber latex (SBR, NBR, CR)
mulsifiers for synthetic resins (ABS, PVC, etc.)
De-foamers for production of synthetic rubber latex
---
Modifiers for high performance plastics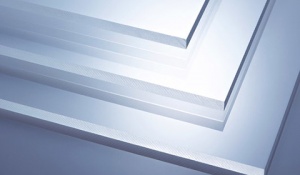 In the plastics market, where advanced functions and diversification are progressing, the demand for plastic reforming is increasing year by year. We will respond to our customer's needs with stable quality and a stable supply system.
Polyol for engineering plastics
Releasing agent for rubber sheets
Acrylic monomers for resin modification
Phase transfer catalysts for production of chloroprene
Our distinctive quality products with high performance support production sites of machine, vehicle, and energy industries.
Brake fluid base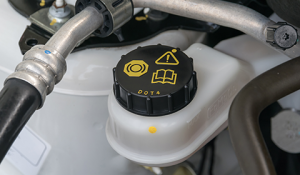 We provide high-quality products that meet customers' demands in the brake-fluid base field using synthesis and distillation techniques developed over long years of experience, and passing them through rigorous quality control.
Glycol ethers
Boric acid esters of glycol ethers
---
Metal working fl uid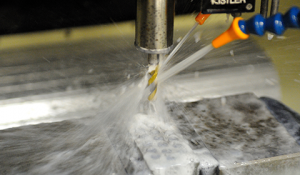 Our metalworking fluids, which we have marketed since our foundation in 1938, utilize our surfactant technology, enabling us to supply distinctive products to the market. In the field of cutting oil and plastic working oils, we are working on product development that takes the environment into consideration in addition to improving processing accuracy.
Water insoluble cutting oils
Water soluble cutting oils
Metal degreasing cleaners
Metal surface treatment agents
Plastic working oils
---
Energy-related chemical agents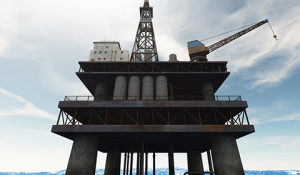 We supply high-performance products manufactured utilizing our accumulated know-how which we have acquired over many years and a lot of additives according to the purpose of use for both domestic and foreign oil-related industries such as crude oil mining, oil refining, and lubricant oil manufacturing.
Crude oil demulsifiers and crude desalting agents
Dewaxing aids
Antifoulants
Flow improvers for crude and fuel oils
Combustion improvers
Viscosity index improvers and pour-point depressants for lubricants
Our unique, high value added products and tailored research and production meet the needs of customers leading on the cutting edge.
Chemical agents for electronic information device materials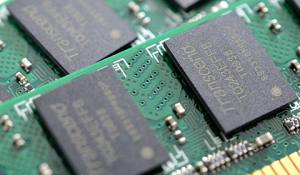 High performance products, such as photoresist chemicals used for production of electronic devices, including semiconductors and liquid crystals are provided. We also propose diverse, unique, original research technologies and production techniques for UV-cured resins to meet customers' needs.
Resins for semiconductor microfabrication
Functional materials for semiconductors
Acrylate monomers and polymers for print materials
Acrylate monomers for electronic materials
Acrylate monomers for adhesives
---
Fine cleaning agents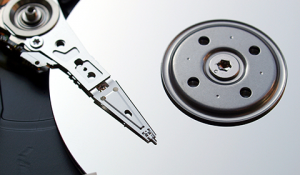 As a manufacturer of surfactants, special solvents and industrial detergents, our detergents for the electronic information industry that we are applying to based on these technologies have been optimized according to use, and are highly regarded by customers.
Cleaning agents for hard disks
Cleaning agents for electronic circuit boards
Cleaning agents for LCDs
Cleaning agents for printing ink
---
Solvents for electronic materials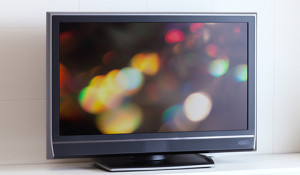 The TOHO CHEMICAL INDUSTRY solvents for electronic materials are excellent in solubility and compatibility and used as reaction and resin dissolving solvents for a wide range of applications in the semiconductor and liquid crystal fields. In addition, we positively deploy the recycling business in accordance with growing consciousness toward the environment.
Glycol diether solvents
Cyclic ether solvents
---
Additives for photocopier toner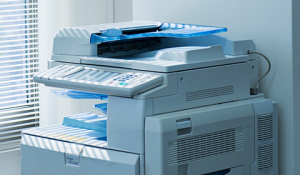 The bases for both milled and polymerized toners are lined. We make effort to develop products that meet customers' needs.
Dispersant
Glycol solvents
Resin emulsions